Toll Program & Coverage Details
Your fleet vehicle is covered where you need it. Your welcome kit outlines the specifics of your toll program based on your geographic location, or where you primarily drive. Your toll program will either require a Transponder toll device for the vehicle or will be License Plate Based, a program that works based on your license plate.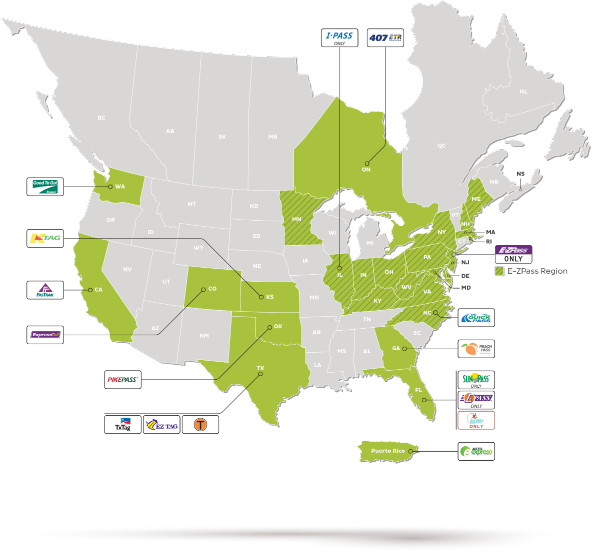 Have an Existing Toll Account?
If your plate is currently registered with a toll authority, it is important to remove that plate from its existing account. If you would like to return your transponder, please contact the toll authority that issued your current transponder for instructions.