WHAT DOES NEW FREE-FLOW TOLL EXPANSION MEAN FOR YOUR FLEET?
In addition to the direct cost of tolls for fleet operators, there are new risks, costs and complexities that need to be understood. Toll roads continue to expand, with a trend toward barrier-free toll lanes with electronic toll payments. While this is positive progress for the motorway infrastructure, fleets need to prepare now for new challenges and costs.
Europe is moving to
BARRIER-FREE
TOLLING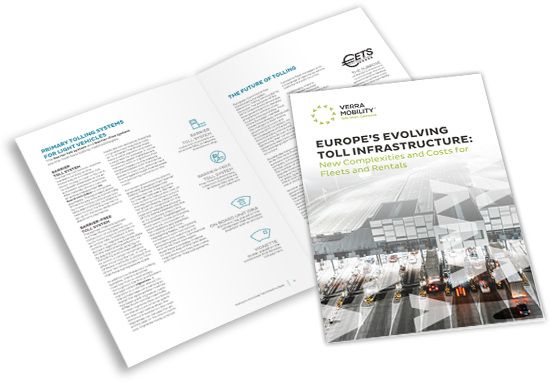 Learn How Your Fleet Can be Toll Ready

FLEET RISKS
Understand the risks and challenges of free-flow tolling for fleet operators and rental cars and how to avoid costly violations

NEW PROGRAMS
Discover the programs that fleets are using to improve the mobility experience and simplify toll management across borders

LATEST NEWS
Get up-to-date facts about the expanding European toll network and its implications for business
Who is Verra Mobility?
We're local and we have the knowledge, ability, and experience to provide end-to-end complete local toll management solutions. Verra Mobility's experienced mobility team provides fleet managers, operators, and rental car companies with convenient, innovative, and cost-reductive solutions - now and in the future.
Verra Mobility currently provides industry-leading toll management solutions in Europe. A certified EETS provider, Verra Mobility has proven knowledge and ability to create solutions that look toward the future of tolling in Europe. Before arriving in Europe, Verra Mobility established itself in North America first by strategically partnering with the top rental car companies and fleet management companies with over six (6) million vehicles utilizing toll management solutions.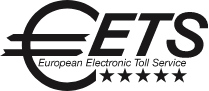 READY NOW FOR
THE FUTURE OF TOLLING
First Company in Spain to gain EETS Certification
LET US HELP YOU FIND A SOLUTION.