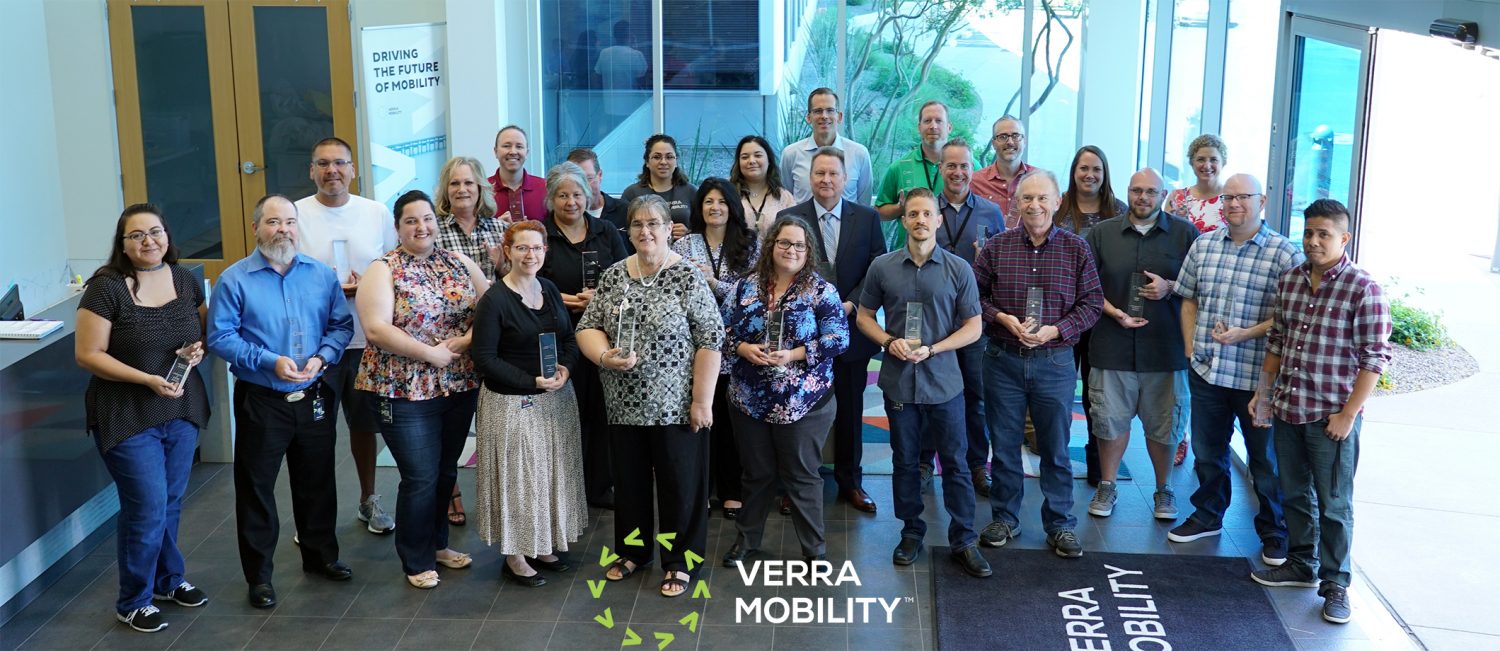 Join Our Team
Are you ready to make an impact, learn from others and grow your career? Join us.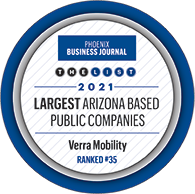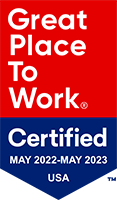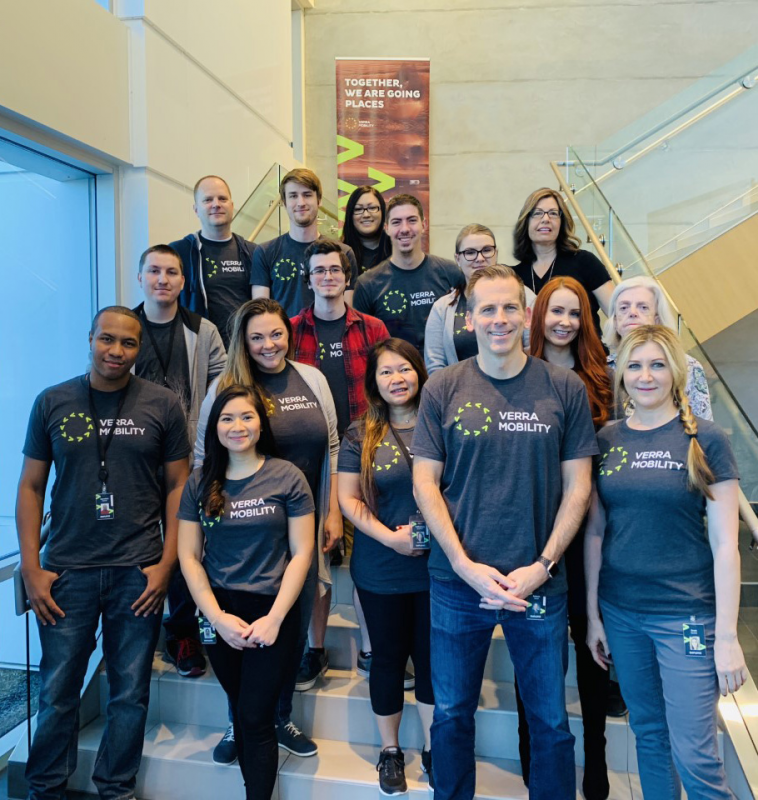 Purpose Driven
Our ability to move the world safely and easily is fueled by the passion of our people. We aren't just a technology company, we're a purpose-driven company making mobility safer and easier. We know mobility impacts human lives, and that fact gives us purpose. Each of us come from varied backgrounds, dispersed across the globe. Our collective experiences, ingenuity and deep expertise power our selfless pursuit to deliver innovations that drive value and alleviate burdens for our customers.
"One of our core missions, changing driver behavior to improve road safety, is why I work at Verra Mobility. I have the privilege to support a cause I care about and make a difference with my work every day." – Kristen Young, VP, Deputy General Counsel, Mesa headquarters
Celebrating Differences Together
At Verra Mobility each of us brings a mix of experiences that reveal we are not the same. And that's our greatest strength, according to all employees who were recently surveyed on what makes our company great. We draw on the differences in who we are, what we've experienced and how we think. Because to make life safer, easier and more connected for our customers and the communities we serve, we believe in including everyone.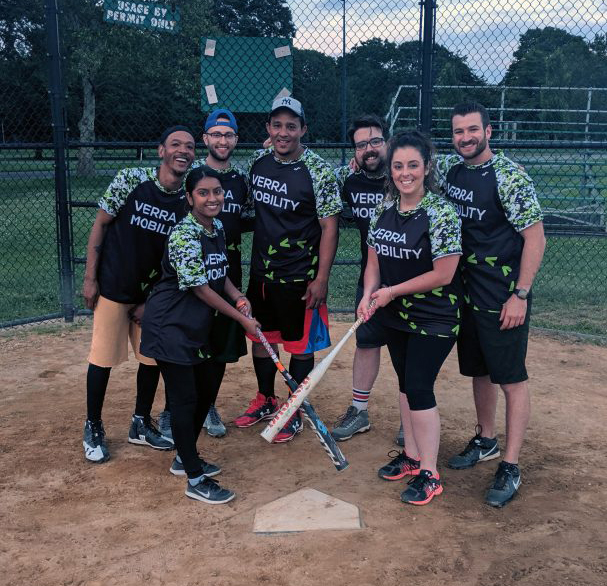 "My career here has been extremely rewarding. The culture at Verra Mobility is one that truly works together as a team to solve customers' problems and help make cities and roadways smarter and safer. I've made some of my closest friends here, and I enjoy the volunteer work we do in the community." – Anastasia Caraballo, Manager, Jersey City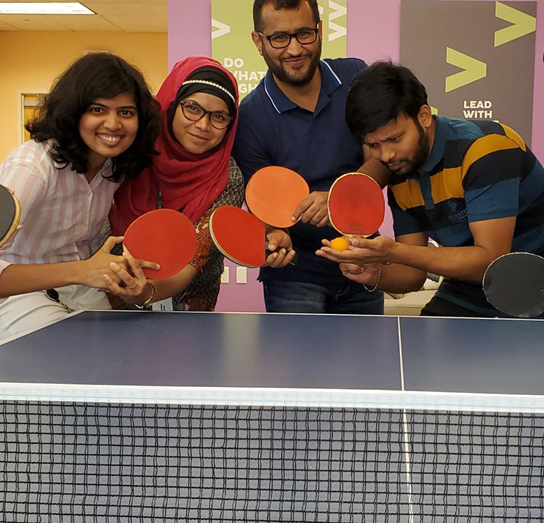 Going Places
Working here, employees are given ownership and opportunities to have an impact on their careers, on our company and on the world. We believe that our people are our greatest resource, and we invest in strong performance through giving employees challenging goals. Our people-centered processes and programs are designed to ensure everyone at Verra Mobility has clarity on what's expected of them and that everyone has opportunities to learn and grow.
"These are exciting times for everyone at Verra Mobility, especially for those of us based in Europe. To be actively involved in the global expansion of the group, by introducing new and innovative ways to facilitate travel to clients, partners and new customers, has been a privilege." – Stuart I. Hendry, Business & Legal Manager, London
Health
Medical Insurance
Dental Insurance
Vision Insurance
Accident Insurance
Critical Illness Insurance
Telehealth Resources
Wellness Resources
Financial
401k with Company Match
Tuition Reimbursement
Health Savings Account with Employer Contribution
Flexible Spending Account with Employer Contribution
Commuter Benefits (New York and New Jersey)
Protection
Employer-Paid Identity Theft Protection
Paid Sick Leave
Short-Term Disability
Long-Term Disability
Basic Life Insurance and AD&D
Lifestyle
Paid Time Off
Parental Leave
Employee Assistance Program
Discount Gym Memberships
Team and Company Events
Paid Volunteer Hours and Corporate Volunteer Events
Game Areas (Arizona, New York, New Jersey)
Onsite Food and Beverage Market (Arizona)
Lactation Rooms
In compliance with the federal Transparency in Coverage Rule, the link below leads to the machine-readable files that include negotiated service rates and out-of-network allowed amounts between health plans and healthcare providers. The machine-readable files are formatted to allow researchers, regulators, and application developers to more easily access and analyze data.
Let Us Help You Find a Solution.