We seamlessly connect people, technology and data across the smart mobility ecosystem. Leveraging complete end-to-end customized offerings with the hardware, software, installation, maintenance and support, smart cities can integrate the best solutions to make their communities safer and more connected.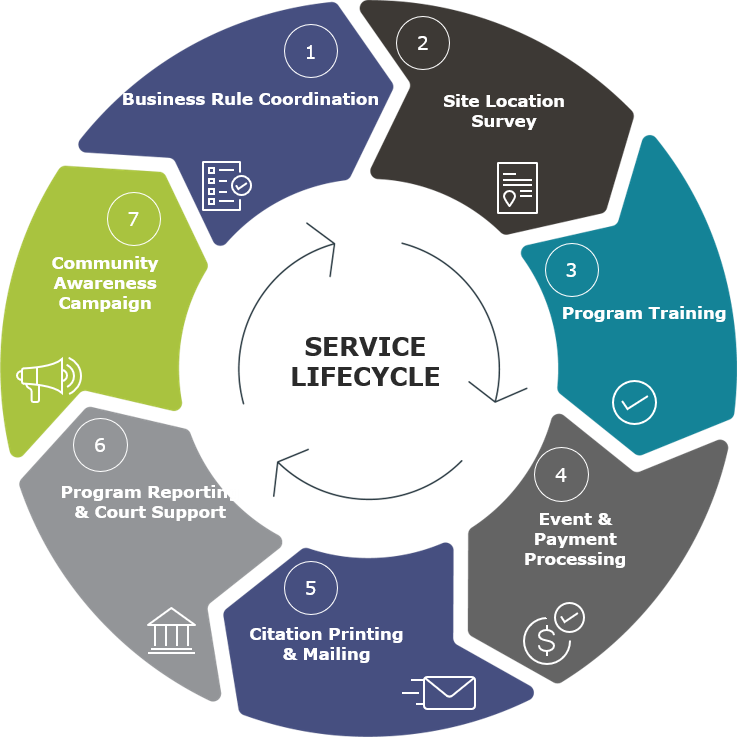 End-to-end safety camera programs include the following services:
Business Rule Coordination
Site Location Survey
Program Training
Event and Payment Processing
Citation Printing and Mailing
Program Reporting and Court Support
Community Awareness Campaign
Let Us Help You Find a Solution.