In Europe, we provide end-to-end solutions for toll management and violation processing for multiple customer segments. By partnering with toll authorities, licensing authorities, and other key stakeholders, we are constantly expanding our mobility capabilities in Europe.
The European team operates locally in 5 offices: Amsterdam (European headquarters), Budapest, London, Madrid, and Paris. We offer toll and violation management services in 15 European countries.
Europe is Moving to Barrier-Free Tolling
Toll roads continue to expand, with a trend toward barrier-free toll lanes with electronic toll payments. While this is positive progress for the motorway infrastructure, fleets need to prepare now for new challenges and costs.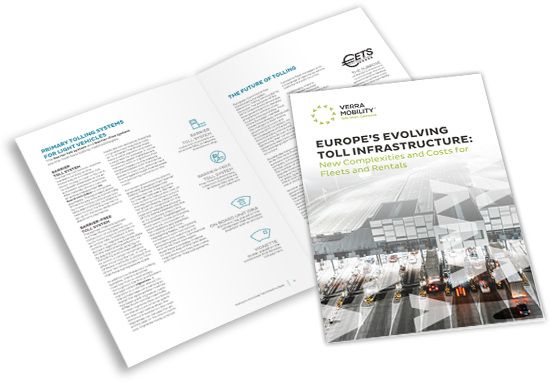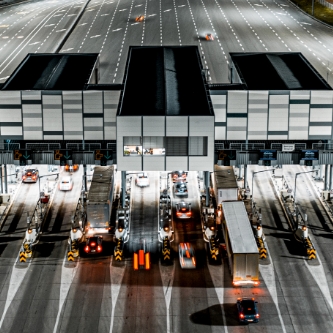 Toll Management
We focus on providing modern toll solutions for rental car companies (RAC) and fleet operators throughout Europe. With tollways transitioning to the use of cashless tolling technologies, commercial and rental fleet managers and operators are challenged to stay on top of the toll management responsibilities of their fleet. Verra Mobility offers solutions to the most complex toll management challenges.
Leading fleet operators trust Verra Mobility to reduce administrative burdens and generate additional benefits by establishing end-to-end tolling programs. As a certified European Electronic Toll Service (EETS) provider, and member of the Association of Electronic Toll and Interoperable Service (AETIS), we solve the most complex commercial tolling challenges while Europe's toll infrastructure evolves.
Violation Management
We develop and deploy solutions for the identification, notification, and collection of unpaid traffic and public transport-related fees, charges, and penalties issued to foreign registered vehicles (FRV) or individuals across Europe. Administrative penalties, civil contraventions, and criminal offenses include parking, road tolls, congestion and traffic, environmental, and speeding.
We support more than 600 issuing organizations in 15 European countries. These organizations are primarily made up of public and police authorities, councils, municipalities, national government agencies, road toll operators, and private parking companies.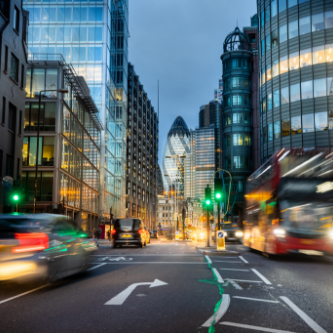 Browse More Commercial & Fleet Solutions
Let Us Help You Find a Solution.