National School Bus Safety Week - October 19-23
Backed by the National Association for Pupil Transportation, this year's National School Bus Safety Week (NSBSW) takes place Oct. 19-23.
To assist in the promotion of your CrossingGuard™ school bus stop arm safety camera program, Verra Mobility is pleased to share numerous public awareness items to help inform and remind your community about the importance of school bus safety.
2020 Toolkit & Report Card
Social media graphics
Know-the-law graphics by state
POSITIVELY IMPACTING DRIVER SAFETY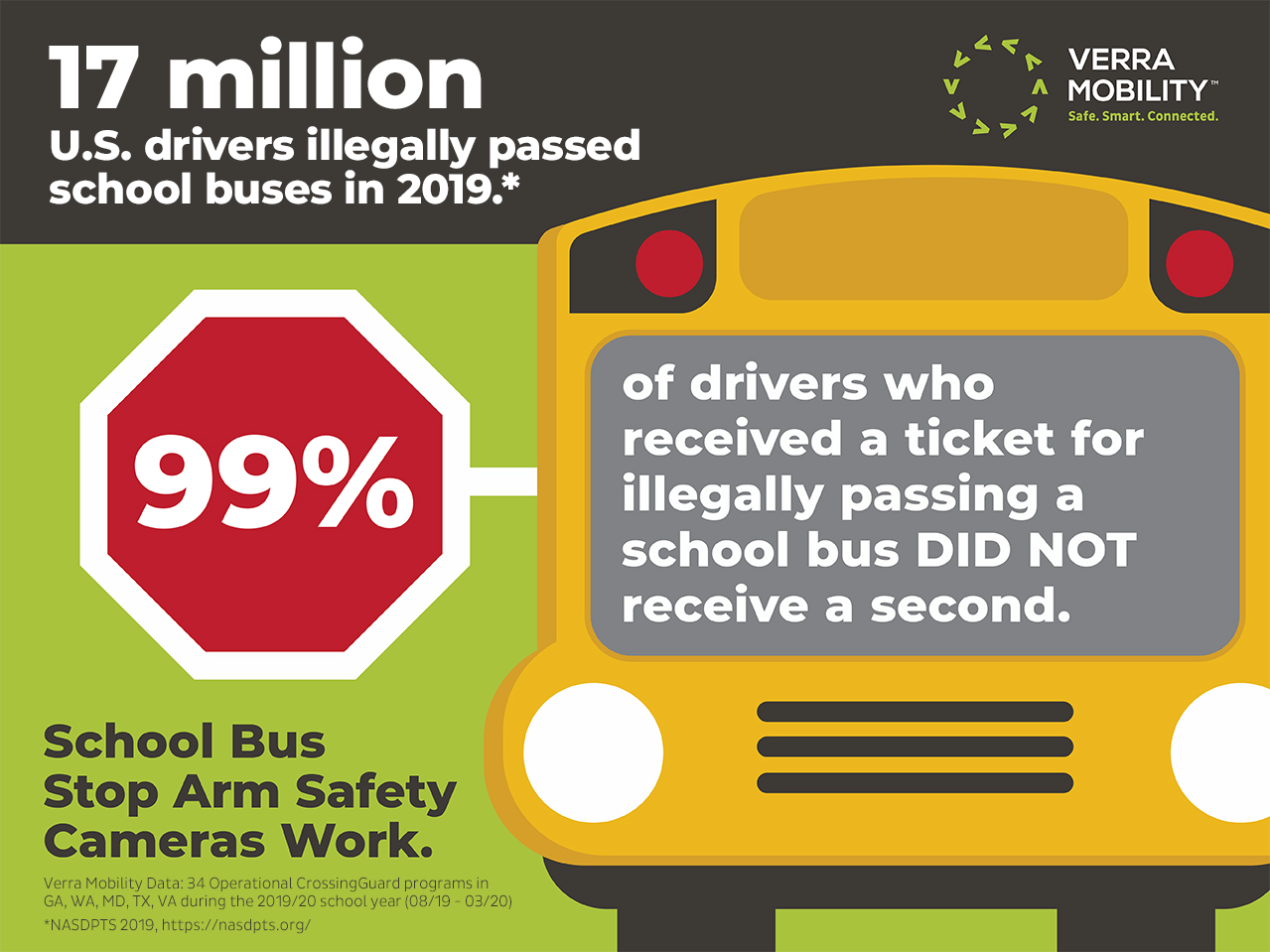 Let Us Help You Find a Solution.