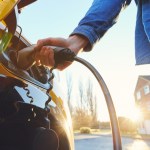 CNET: Over Three-Quarters of Americans Would Rent an EV As a Way to Test Drive Buying One
June 8, 2023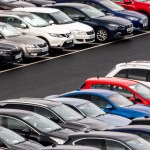 Verra Mobility Joins ARAC, Portugal's National Car Leasing Association, to Contribute to Portugal's Commitment to Modernizing Mobility
July 13, 2023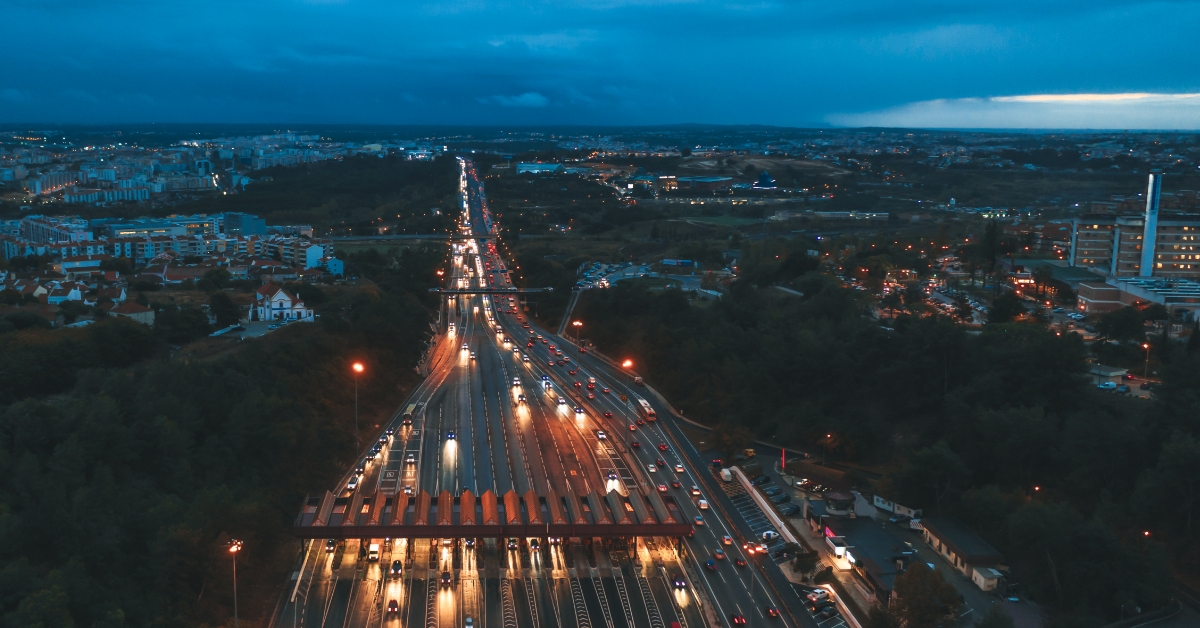 AMSTERDAM, Netherlands, 6, July 2023 – Vialivre, the company which operates barrier-free tolls on Portugal's A22 and A28 motorways, has partnered with Verra Mobility to adopt its Enforcement Solutions to notify drivers of foreign registered vehicles with unpaid tolls.
The A22 motorway, which runs across the Algarve in the south of the country, and the A28 which runs up and down the north coast from Porto to Caminha, are two of the most modern motorways in Portugal. Vialivre operates free-flow electronic toll gantries equipped for license plate recognition and Direct Short-Range Communications technology to identify toll events and electronically charge fees without requiring drivers to stop and pay. However, vehicles with foreign registered plates and rental cars with drivers from abroad operating a shared vehicle cause Vialivre operational risks in the collection and enforcement of missed toll payments.
Partnering with Verra Mobility greatly mitigates these risks thanks to the company's carefully nurtured relationships with vehicle licensing authorities across Europe. Vialivre will now have the ability to identify the individuals responsible for unpaid toll transactions in order to recoup unpaid tolls, late payments or fees.  
"The A22 is part of the European E-1 route, and drivers commonly travel from neighboring countries and, for various reasons, may miss the fact they owe Vialivre payments," said Tsjerk-Friso Roelfzema, General Manager of Verra Mobility Europe. "It is Verra Mobility's proven pan-European tech-enabled enforcement approach that attracted Vialivre to solve this mounting problem."
Verra Mobility specializes in the technology and management of enforcement for barrier-free tolls. Vialivre is a major market player in Portugal and part of the growing number of issuing organisations throughout Europe to put trust in Verra Mobility's capabilities.
"Vialivre's focus is on giving road users the best quality driving experience, with no delays or interruptions resulting from the process of collecting tolls," said Javier Martinez, CEO of Vialivre. "With Verra Mobility's help we will be able to manage tolling operations for drivers from outside Portugal in a smooth, consistent way."
Verra Mobility's technology integrates seamlessly with Vialivre's systems, identifying the license plates of foreign-registered vehicles, validating payments, and triggering notices for any late or unpaid transactions. The company also provides a full suite of customer support services in 22 languages to ensure polite and professional interactions with Vialivre's customers.
"We have similar systems operating across Europe for barrier-free tolls, environmental zone enforcement, parking and reserved-lane violations," said Tsjerk-Friso. "Portugal is ahead of the game on free-flow tolling and the rest of Europe is catching up fast. All toll operators either face, or will have to address, the same issue with foreign drivers. We expect this side of our business to become crucial to European traffic operators over the coming months and years."
Tourism is a major plank in Portugal's economy, with people driving in from Spain, France, Germany and even the UK. Having the ability to seamlessly address vehicle tolls, irrespective of where vehicles originate or who may be driving them, represents a huge financial benefit. With these new Verra Mobility solution integrations, Vialivre's toll systems can maximize their operations with minimized risk.
About Verra Mobility
Verra Mobility Corporation (NASDAQ: VRRM) is a leading provider of smart mobility technology solutions that make transportation safer, smarter and more connected. The company sits at the center of the mobility ecosystem, bringing together vehicles, hardware, software, data and people to enable safe, efficient solutions for customers globally. Verra Mobility's transportation safety systems and parking management solutions protect lives, improve urban and motorway mobility and support healthier communities. The company also solves complex payment, utilization and compliance challenges for fleet owners and rental car companies. Headquartered in Arizona, Verra Mobility operates in North America, Europe, Asia and Australia. For more information, please visit www.verramobility.com.
Forward Looking Statements
This press release contains "forward-looking statements" within the meaning of the Private Securities Litigation Reform Act of 1995. Such statements include, but are not limited to, statements about Verra Mobility's plans, objectives, expectations, beliefs and intentions and other statements including words such as "hope," "anticipate," "may," "believe," "expect," "intend," "will," "should," "plan," "estimate," "predict," "continue" and "potential" or the negative of these terms or other comparable terminology. The forward-looking statements herein represent the judgment of Verra Mobility, as of the date of this release, and Verra Mobility disclaims any intent or obligation to update forward-looking statements. Forward-looking statements involve risks and uncertainties that could cause actual results to differ materially from those currently anticipated. This press release should be read in conjunction with the information included in Verra Mobility's other press releases, reports and other filings with the Securities and Exchange Commission ("SEC") and on the SEC website, www.sec.gov. Understanding the information contained in these filings is important in order to fully understand Verra Mobility's reported financial results and our business outlook for future periods. Actual results may differ materially from the results anticipated in the forward-looking statements and the assumptions and estimates used as a basis for the forward-looking statements.
Additional Information
We periodically provide information for investors on our corporate website, www.verramobility.com, and our investor relations website, ir.verramobility.com. We intend to use our website as a means of disclosing material non-public information and for complying with disclosure obligations under Regulation FD. Accordingly, investors should monitor our website, in addition to following the company's press releases, SEC filings and public conference calls and webcasts.
Media Relations:
Eric Krantz
eric.krantz@verramobility.com
Investor Relations:
Mark Zindler
mark.zindler@verramobility.com