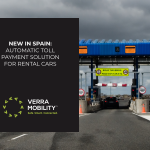 Verra Mobility Delivers Cashless, Automatic Toll Payment Solution for Leading Global Rental Car Company in Spain
May 23, 2022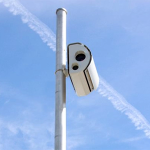 Combatting Reckless Driving with Speed Safety Cameras
June 21, 2022
Recognition based entirely on current employees' experiences working at company
MESA, Ariz., June 2, 2022 — Verra Mobility (NASDAQ: VRRM), a leading provider of smart mobility technology solutions, announced today that it has been Certified™ by Great Place to Work®. This prestigious recognition is based entirely on responses from employees about their experience working at the company.
A survey revealed that 77% of Verra Mobility employees in the U.S. said the company is a great place to work, compared to 57% of employees at a typical U.S.-based company.
"We are honored to receive this special recognition. One of our top priorities at Verra Mobility is to foster a strong culture, a shared vision and an engaging work environment," said Anat Gan Eden, Chief People Officer, Verra Mobility. "Our employees thrive by embodying our core company values and by sharing in our vision of enriching lives by making transportation safer and easier globally."
Verra Mobility earned high marks for empowerment as 86% of survey respondents feel that employees are given a great deal of responsibility, and 84% say management places trust in people to do their work. Integrity at the company was also a high score, with 83% of respondents believing management is honest and ethical in its business practices.
Great Place to Work is the global authority on workplace culture, employee experience, and the leadership behaviors proven to deliver market-leading revenue, employee retention and increased innovation.
"Great Place to Work Certification isn't something that comes easily – it takes ongoing dedication to the employee experience," said Sarah Lewis-Kulin, vice president of global recognition at Great Place to Work. "It's the only official recognition determined by employees' real-time reports of their company culture. Earning this designation means that Verra Mobility is one of the best companies to work for in the country."
The Great Place to Work Certification is the only recognition based entirely on what employees report about their workplace experience – specifically, how consistently they experience a high-trust workplace. Great Place to Work Certification is recognized worldwide by employees and employers alike and is the global benchmark for identifying and recognizing outstanding employee experience.
Every year, more than 10,000 companies across 60 countries apply to get Great Place to Work-certified.
About Verra Mobility
Verra Mobility (NASDAQ: VRRM) is a leading provider of smart mobility technology solutions that make transportation safer, smarter and more connected. The company sits at the center of the mobility ecosystem, bringing together vehicles, hardware, software, data and people to enable safe, efficient solutions for customers globally. Verra Mobility's transportation safety systems and parking management solutions protect lives, improve urban and motorway mobility and support healthier communities. The company also solves complex payment, utilization and compliance challenges for fleet owners and rental car companies. Headquartered in Arizona, Verra Mobility operates in North America, Europe, Asia and Australia. For more information, please visit www.verramobility.com.
About Great Place to Work®
Great Place to Work® is the global authority on workplace culture. Since 1992, they have surveyed more than 100 million employees worldwide and used those deep insights to define what makes a great workplace: trust. Their employee survey platform empowers leaders with the feedback, real-time reporting and insights they need to make data-driven people decisions. Everything they do is driven by the mission to build a better world by helping every organization become a great place to work For All™. Learn more at www.greatplacetowork.com.