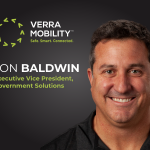 Verra Mobility Appoints Jon Baldwin as EVP of Government Solutions
March 23, 2022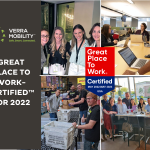 Verra Mobility Earns Great Place to Work Certification
June 2, 2022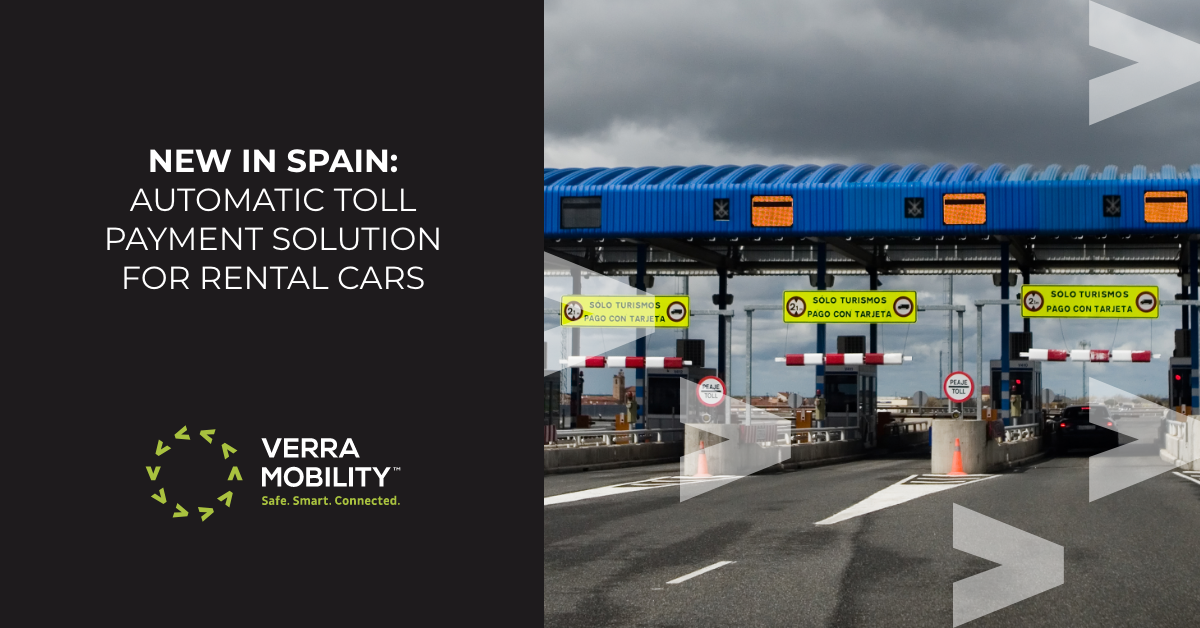 In-vehicle, contactless payment option – expedites and simplifies payment processes and eliminates the need for renters to stop at tolls
MESA, Ariz., May 23, 2022 -- Verra Mobility Corporation (NASDAQ: VRRM), a leading provider of smart mobility technology solutions, is simplifying the toll payment process for many rental customers in Spain with the country's first rental car in-vehicle toll payment feature. The new toll program offered by a leading rental car company enables renters to pay toll fees automatically and safely without stopping the vehicle.
"With the expansion of automated and cashless tolling in markets like Spain, an in-vehicle payment solution is a significant benefit for renters to simply and safely use toll roads while enjoying their journey," stated Tsjerk-Friso Roelfzema, General Manager Verra Mobility Europe. "Everything we do is focused on improving the overall mobility experience where we can. Our partners' customers are looking for convenience and safety in all aspects of the rental experience. Those who choose a toll solution no longer need to hassle with looking for cash or waiting in long lines to pay for tolls and can avoid unnecessary contact. It's a real benefit for everyone involved."
Renters now have the convenient option to opt in for the service at a rental counter to cover the cost of tolls by paying one fixed daily fee which covers the cost of all toll fees incurred during the rental period.
Verra Mobility provides rental companies and fleet owners with a fully outsourced toll management solution while also providing value-added convenience for their customers. With this latest deployment of its rental car toll management solution in Spain, Verra Mobility now provides solutions for rental car partners in France, Ireland, and Spain. Through its established relationships and integrations with Spanish toll agencies, Verra Mobility's comprehensive network allows drivers the convenience of using cashless and all-electronic tollways without having to stop to pay for individual tolls.
Verra Mobility's toll management services are utilized by major fleet owners, operators, and managers to conveniently and automatically pay tolls for more than 6 million vehicles globally while also protecting vehicle owners against costly toll fines and burdensome administrative tasks. The proprietary software technology allows for tolls to be matched to a specific vehicle and driver so that tolls can be accurately and reliably billed and collected on behalf of, or directly from, our partnered rental car company.
Verra Mobility (NASDAQ: VRRM) is a leading provider of smart mobility technology that makes transportation safer, smarter, and more connected. The company brings together vehicles, hardware, software, data, and people to enable safe, efficient solutions for customers globally. Verra Mobility's transportation safety systems and parking management solutions improve urban and motorway mobility, protect lives, and support safer, more livable communities. The company solves complex vehicle payment, utilization and compliance challenges for fleet owners and rental car companies. Headquartered in Mesa, Arizona, Verra Mobility operates in North America, Europe, Asia, and Australia. For more information, please visit www.verramobility.com