2021's Worst Red-Light Runners Caught on Video
December 28, 2021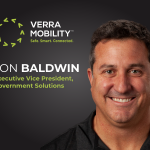 Verra Mobility Appoints Jon Baldwin as EVP of Government Solutions
March 23, 2022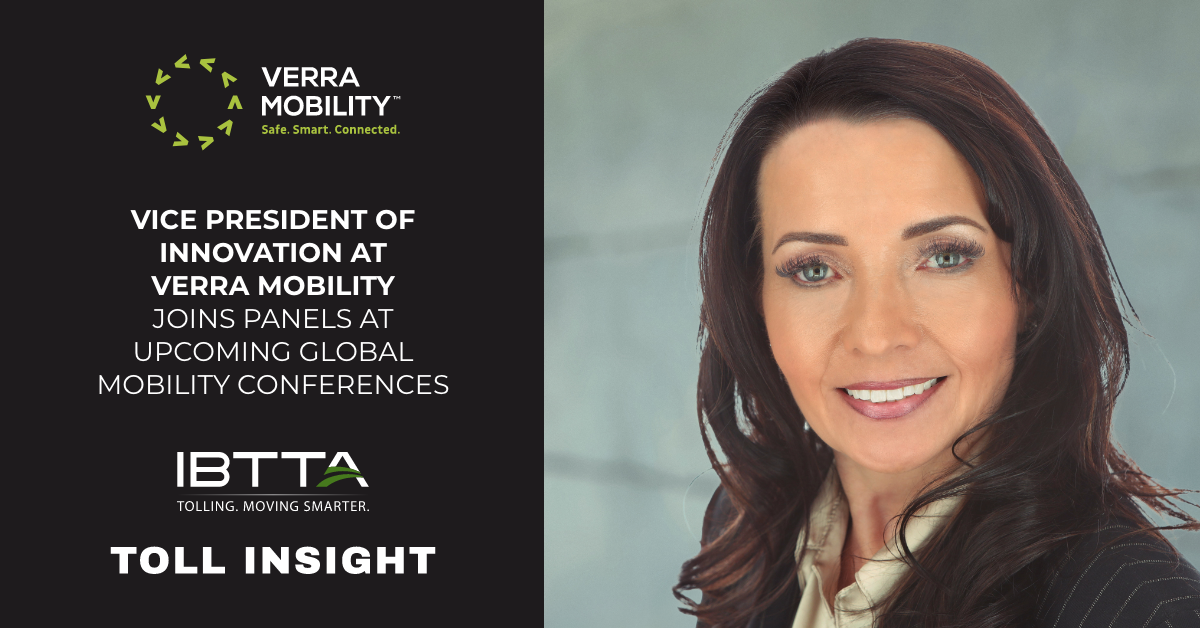 Cathi Chinn participates at IBTTA Tech Summit in Orlando to Talk Mobility as a Service (MaaS) and at Toll Insight's virtual conference to discuss the future of toll management
MESA, AZ (March 21, 2022) –  Verra Mobility, the leading global provider of toll and violation management solutions for commercial fleets, recently expanded its leadership team to include Cathi Chinn, a tech veteran of the intelligent fleet transportation market. She's been asked to join several upcoming industry events, contributing to dialogue on the future of mobility trends, the widespread adoption and rapid growth of MaaS (mobility as a service), the evolution of the shared vehicle-space and how companies are changing operations to meet user demands with innovation and technology.
"The global mobility ecosystem is accelerating at an exciting speed," said Cathi Chinn, Vice President of Commercial Services Innovation at Verra Mobility. "Vehicle technology, transportation systems, and consumer habits are evolving, and the mobility ecosystem providers need to innovate, and quickly. Verra Mobility is pleased to join a distinguished line-up of thought leaders to share insights and innovative solutions that will lead to exciting improvements and efficiencies."
Cathi will participate in a session called Connected Vehicles Accelerating MaaS as part of a moderated session, MaaS: The Big Picture for the Tolling Industry, at IBTTA's (International Bridge, Turnpike and Tunnel Association) Technology Summit held March 19 - 22, 2022 in Orlando, FL. A growing portion of the traveling public is now using shared, and often multi-modal, means of transportation rather than relying solely on private cars. The conference will focus on how these topics and new vehicle tech are influencing mobility service providers.
Cathi will also contribute to a session during Toll Insight's Third Party Tolling Virtual Conference held April 4 - 5, 2022, on the topic of advances in centralized toll account management services.
About Verra Mobility: Verra Mobility is committed to developing and using the latest in technology and data intelligence to help make transportation safer and easier. As a global company, Verra Mobility sits at the center of the mobility ecosystem – one that brings together vehicles, devices, information, and people to solve complex challenges faced by our customers and the constituencies they serve.
Verra Mobility serves the world's largest commercial fleets and rental car companies to manage tolling transactions and violations for millions of vehicles. As a leading provider of connected systems, Verra Mobility processes millions of transactions each year through integration with more than 50 individual tolling authorities and connectivity with more than 450 issuing authorities. Verra Mobility also fosters the development of safe cities, partnering with law enforcement agencies, transportation departments, and school districts across North America operating thousands of red-light, speed, bus lane and school bus stop arm safety cameras. Arizona-based Verra Mobility operates in more than 15 countries. For more information, visit www.verramobility.com.