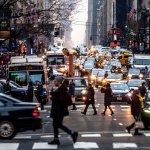 NewTech Friday: Verra Mobility – Making transportation safer and easier
September 22, 2023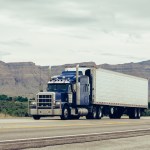 Verra Mobility Expands Vehicle Compliance Services for Commercial Trucking Fleets with New Arizona State Agreement
October 11, 2023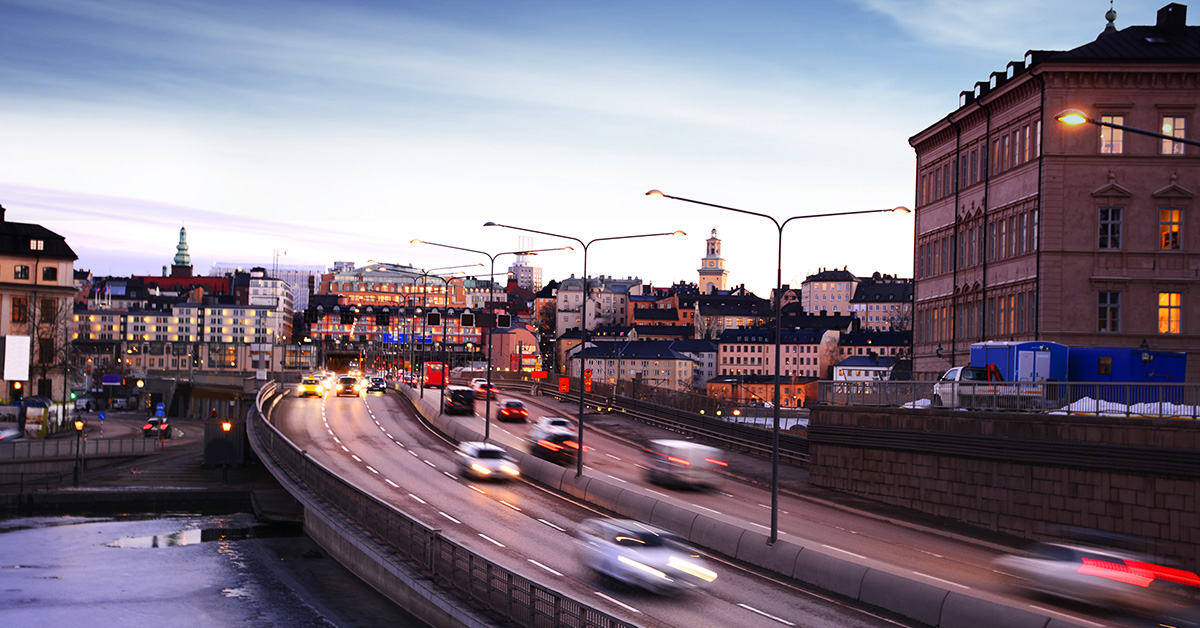 AMSTERDAM, Netherlands, 28, September 2023 — Verra Mobility Corporation, a leading global provider of violation and enforcement management solutions, adds Intrum to its growing list of European customers. Intrum is Europe's market leader in credit management, with wide-ranging expertise in debt collection services in Europe. Verra Mobility will support Intrum with its data-empowered enforcement solutions to identify traffic-related contraventions committed by foreign registered vehicles across Europe. This collaboration marks a significant step toward addressing the growing challenges of cross-border violation processing in Europe.
"The European market has witnessed a surge in congestion charging, low emission zones, tolling and smart parking initiatives, which has resulted in an increasing number of traffic-related contraventions by foreign registered vehicles," stated Tsjerk-Friso Roelfzema, General Manager Europe at Verra Mobility. "Intrum was searching for a partner with the expertise to enhance its capabilities to identify these vehicles and recoup unpaid fines, late payments, and associated fees, and we are thrilled to partner and provide those critical services."
Cross-border violations have been a longstanding concern, and this partnership presents a timely solution to mitigate the risk of unpaid contraventions. Verra Mobility's extensive network and well-established relationships with vehicle licensing authorities across Europe will prove instrumental in addressing this issue.
"Organizations like Intrum need a partner that understands the importance of addressing cross-border violations not only for the efficient operation of transportation services, but also for maintaining the integrity of smart mobility initiatives across Europe. We are confident that the Verra Mobility solutions being deployed with Intrum will yield tangible benefits for all stakeholders involved," commented Roelfzema.
The partnership between Intrum and Verra Mobility signifies a pivotal moment in Europe's efforts to manage cross-border traffic effectively. With the market for free flow tolling and smart parking Automatic Number Plate Recognition solutions continuing to expand, this collaboration promises a more compliant future for Europe's transportation and mobility systems.
About Intrum
Intrum is a leading credit management company, committed to delivering effective credit management and financial services to clients across Europe. With a rich history and a strong presence in the European market, Intrum is dedicated to resolving financial issues and supporting its clients' growth.
About Verra Mobility
 Verra Mobility Corporation (NASDAQ: VRRM) is a leading provider of smart mobility technology solutions that make transportation safer, smarter, and more connected. The company sits at the center of the mobility ecosystem, bringing together vehicles, hardware, software, data, and people to enable safe, efficient solutions for customers globally. Verra Mobility's transportation safety systems and parking management solutions protect lives, improve urban and motorway mobility and support healthier communities. The company also solves complex payment, utilization and compliance challenges for fleet owners and rental car companies. Headquartered in Arizona, Verra Mobility operates in North America, Europe, Asia, and Australia. For more information, please visit www.verramobility.com.
Forward Looking Statements
This press release contains "forward-looking statements" within the meaning of the Private Securities Litigation Reform Act of 1995. Such statements include, but are not limited to, statements about Verra Mobility's plans, objectives, expectations, beliefs and intentions and other statements including words such as "hope," "anticipate," "may," "believe," "expect," "intend," "will," "should," "plan," "estimate," "predict," "continue" and "potential" or the negative of these terms or other comparable terminology. The forward-looking statements herein represent the judgment of Verra Mobility, as of the date of this release, and Verra Mobility disclaims any intent or obligation to update forward-looking statements. Forward-looking statements involve risks and uncertainties that could cause actual results to differ materially from those currently anticipated. This press release should be read in conjunction with the information included in Verra Mobility's other press releases, reports and other filings with the Securities and Exchange Commission ("SEC") and on the SEC website, www.sec.gov. Understanding the information contained in these filings is important in order to fully understand Verra Mobility's reported financial results and our business outlook for future periods. Actual results may differ materially from the results anticipated in the forward-looking statements and the assumptions and estimates used as a basis for the forward-looking statements.
Let Us Help You Find a Solution.