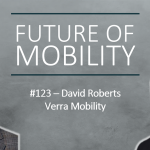 David Roberts on Future of Mobility Podcast
October 19, 2022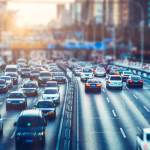 Road Usage Charging (RUC) is Here for the Long Haul
December 9, 2022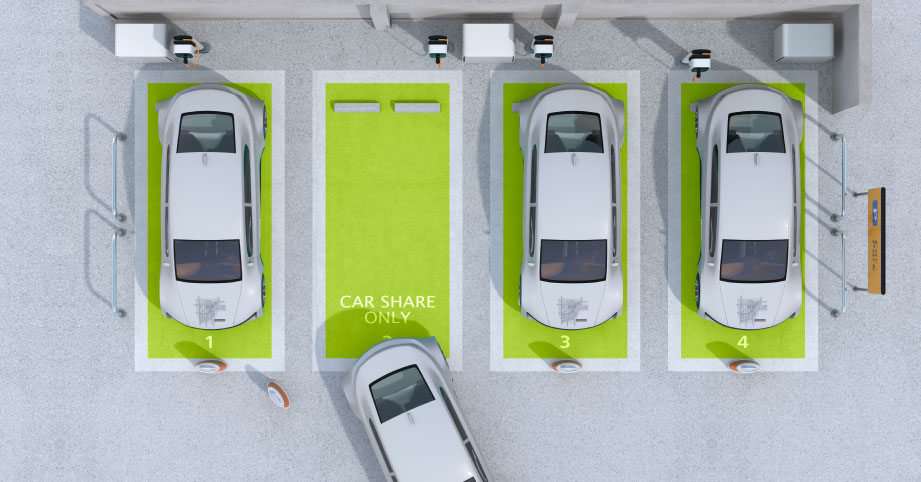 There's a shift taking place in the consumer transportation market. The traditional model of purchasing a vehicle and maintaining it over time, also known as 'own and hold,' is challenged by various shared ownership models. Today, consumers familiar with the 'reserve and use' model pioneered by rental car companies are increasingly turning to expanded shared transportation options, including shared cars, bikes and electric scooters.
Across the globe, consumer trends are evolving to favor shared vehicle models due in part to emerging technologies and mobility platforms that are easily accessible directly from a connected device. Shared mobility services such as bikes, e-bikes, and e-scooters quickly skyrocketed in popularity over the last decade, winning over public transit riders, private vehicle owners and others, and car sharing is continuing to gain traction.
"Ten years ago, few believed that consumers would be willing to give up their cars. Yet, the global car-sharing market exceeded $8 billion in 2021 and is expected to grow 8% annually until 2026" said Steve Lalla, executive vice president of Commercial Services at Verra Mobility. "Clearly, we are in the middle of a social pivot."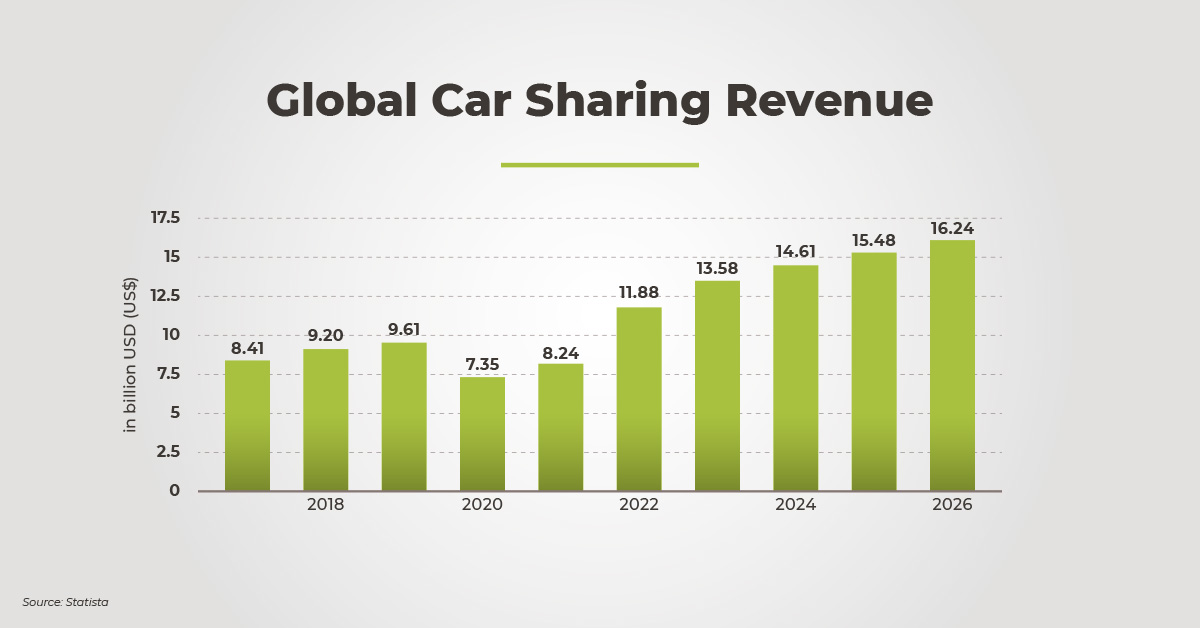 The appeal of shared vehicles
Younger generations tend to view vehicles as an asset to improve their overall travel and daily mobility experience, nothing more. In fact, only 53% of Generation Z and 54% of Millennials even get their license as soon as they're eligible, compared to 70% of Baby Boomers and 66% of Generation X. Purchasing a car is no longer the rite of passage it once was.
Modern drivers of all ages crave simplicity and fewer burdens such as the costs of vehicle ownership - loans, insurance, maintenance and parking. The shared vehicle experience allows consumers to have more choices and cut financial strings, as well as gain efficiencies – such as less time, money and space needed for parking.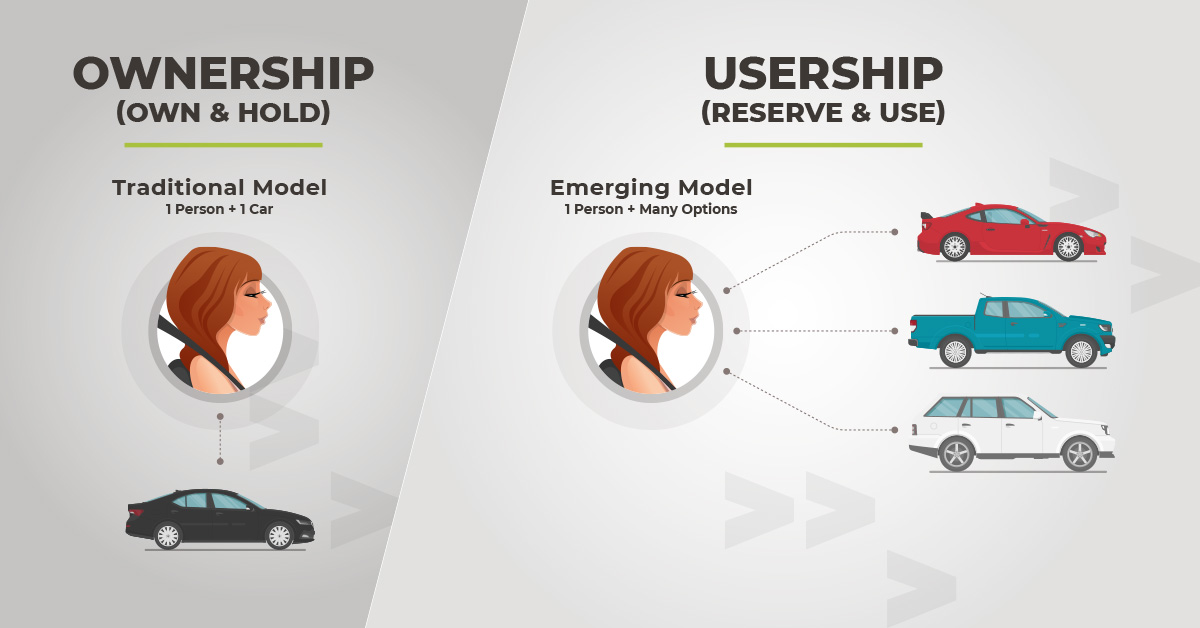 As technology improves and allows on-demand access to a vehicle that suits a specific need, consumers will see that the experience can mimic the convenience of single-car ownership along with the benefit of flexibility. The recent proliferation of mobile and IoT technology advancements will continue to fuel the evolution of vehicle ownership and the popularity of shared vehicle programs.
The future of car ownership
Just as Airbnb and VRBO redefined hospitality, peer-to-peer car-sharing apps and services like Turo, Getaround and free-floating car-sharing apps like Zipcar and others are doing the same for transportation. But it does not stop there. "This is just the beginning," said Steve. "Mobility is going to evolve over time into fractionalized use of assets. We're already seeing station-based car-sharing pilots led by forward-thinking housing developers, community associations and corporate leaders that believe in the future of shared mobility services and are willing to invest in the capital costs."
For example, the purchase price of a home may not only include a parking garage, but also partial ownership of the fleet of cars within it. "Why leave a private vehicle parked 95% of the time? Instead, imagine selecting the right vehicle for what's ahead of you that day – whether picking up supplies for a renovation project, tailgating for a big game or planning a night out on the town – you'll have the right vehicle when you need it," said Steve.
Shared vehicles: another growth opportunity for fleets
With the number of car-sharing users expected to exceed 60 million by 2026, redefining the use of personal vehicles will impact today's fleet owner and introduce a new customer base in the industry.
The definition of fleet ownership will expand to include employers with company vehicles, homeowners' associations, entrepreneurs and even consumers. These new, smaller and more nimble fleets will need to be managed and maintained. The connected vehicle technology and real-time access from mobile devices will enable the acceleration of the trends in this space.
"As the trends shift from ownership to usership, enterprises must embrace these changes and adapt to meet consumer needs to survive and thrive," said Steve. "It is important for companies like ours, which already supports the shared vehicle market, to remain ahead of the curve and make sure we understand these potential customers really well. That is the first step."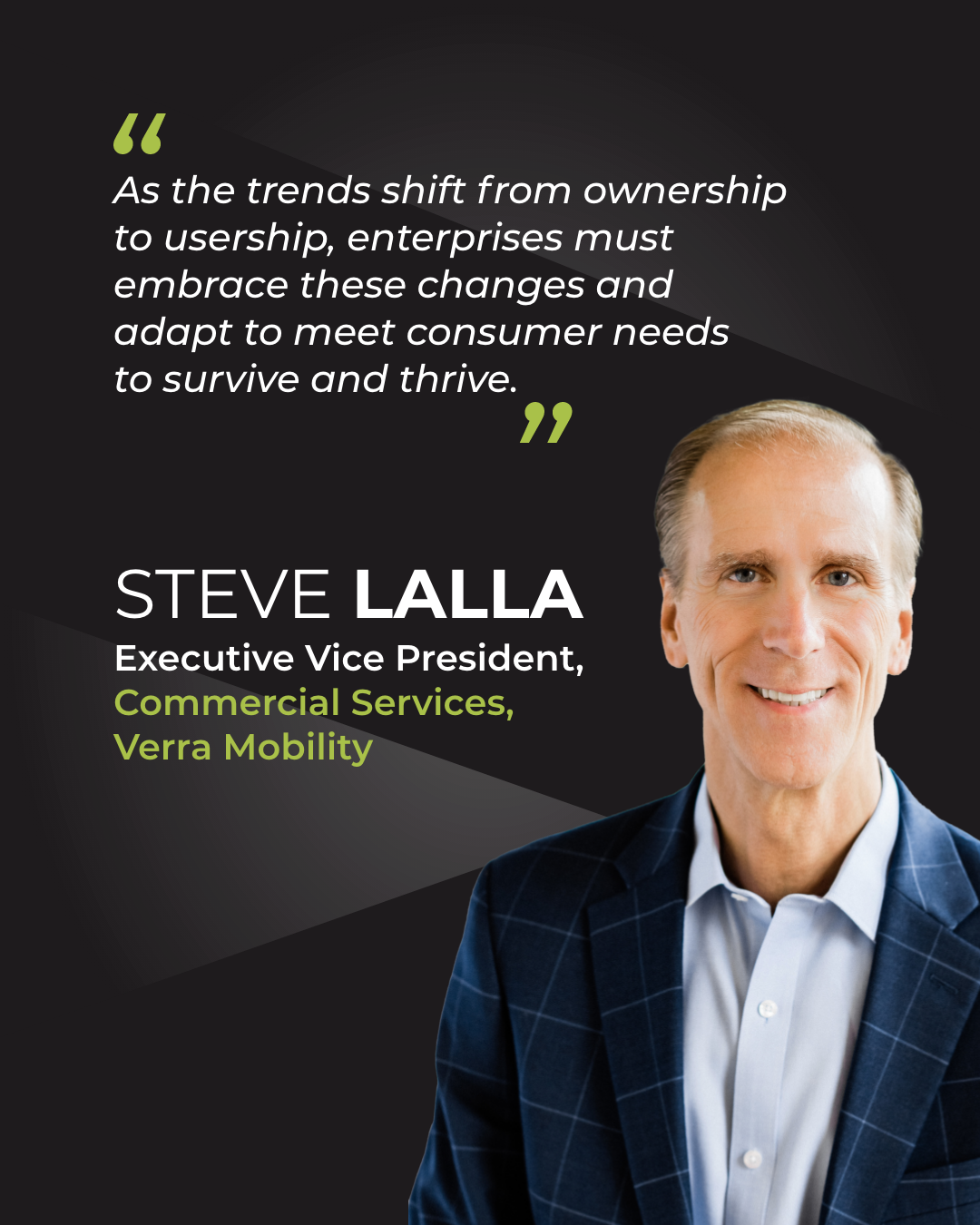 Today, fleet ownership is often associated with traditional, large-scale commercial operations. Tomorrow, there will be a much broader variety of fleet ownership models to accommodate consumers' evolving preferences. That means there will be more fleets and micro-fleets, more fleet owners and more services and technology needed to manage the fleets whether they're on or off the road. It also means current fleet owners must evaluate how they're managing and deploying fleets to maximize the market opportunity. All evidence points to the growth of this trend – now is the time for fleet managers to prepare.
Let Us Help You Find a Solution.