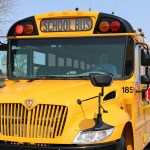 School Bus Safety Partnership in Oneida County
May 12, 2023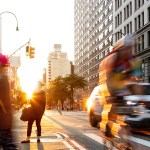 UN Global Road Safety Week
May 15, 2023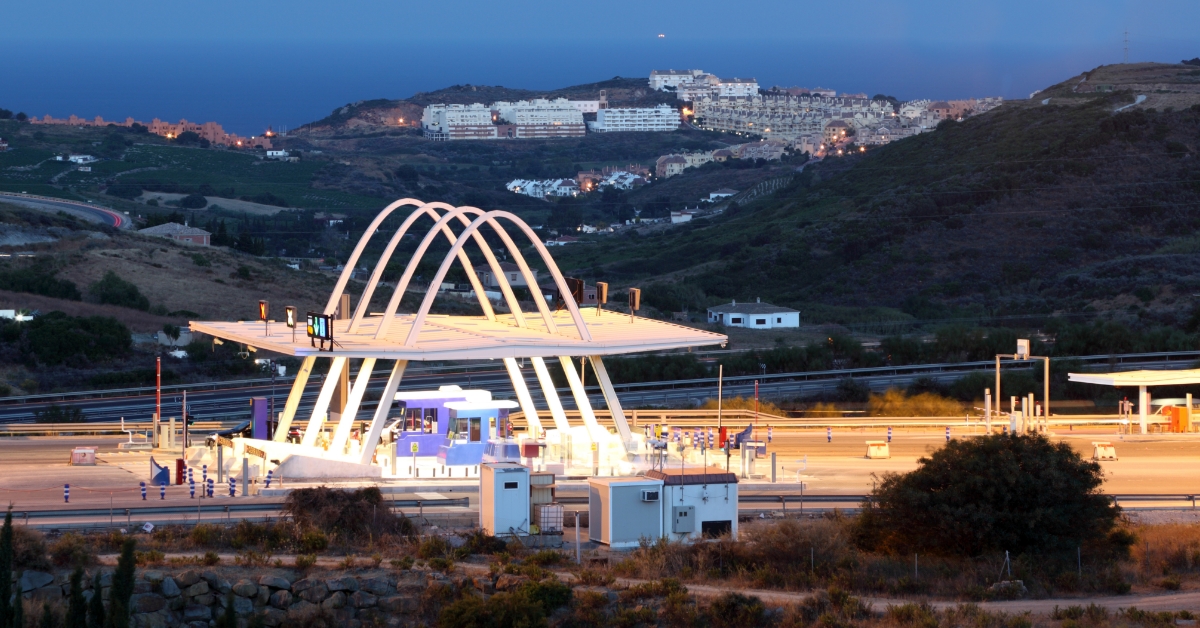 Renters no longer need to wait in long lines to pay at Spanish and Portuguese toll gates thanks to in-vehicle, contactless payment solution
AMSTERDAM, Netherlands, 15 May 2023 -- Verra Mobility Corporation (NASDAQ: VRRM), and a leading global rental car company have expanded their in-vehicle toll payment offering to the Galicia and Andalucía regions in Spain. The companies have also introduced cross-border toll interoperability for renters who drive in Portugal. The offering utilises Verra Mobility's toll management services specifically designed for rental cars and enables the rental car company's customers to pay toll fees automatically and safely on barriered and barrier-free toll roads in Spain and Portugal.
The rental car company launched the service last year for customers picking up rental cars in the Basque region and driving in Spain. The company is expanding the service into Portugal after it proved popular with customers and drove strong business results.
Rental car customers pay one fixed daily fee that covers the cost of all toll fees incurred during the rental period. This convenient service ensures that rental car customers can drive on toll roads with the assurance that toll payments will be automatically settled with local operators and without the confusion of post-payments or risk of violations for the rental car company.
"As Spain and Portugal modernise their extensive tolling infrastructure with barrier-free toll ways, our customer is leading the curve by making it easier for its drivers to safely and simply use toll roads while enjoying their journey," says Tsjerk-Friso Roelfzema, General Manager, Verra Mobility Europe. "Verra Mobility has more than 15 years' experience working on barrier-free tolling with car rental companies in the U.S., and we've been building up the same expertise in Europe. We're delighted that our customer, one of the world's largest and most recognised car rental companies, chose Verra Mobility to enable electronic toll collection in Spain and Portugal."
The toll management service offers the drivers convenience and safety in all aspects of the customer experience, while also reducing carbon emissions by lessening vehicle idle times at congested toll barriers. Thanks to Verra Mobility, drivers can avoid looking for cash or waiting in long lines to pay tolls and can avoid unnecessary contact.
"We are thrilled that our client has already recognized the benefits of the program and has chosen to expand the offering's footprint further in Spain and into Portugal," continues Tsjerk-Friso. "We eliminate the burden of operational processes and significantly reduce, and often eliminate, the risk of unpaid toll fines and post-rental charges. That gives drivers time to focus on other priorities. More importantly, the solution improves the driving experience for our client's customers by eliminating frustratingly long wait times at toll gates."
Verra Mobility provides toll management services for fleet operators throughout Southern Europe and in Ireland.  With today's announcement Verra Mobility expands its portfolio for rental car fleets with cross-border interoperable capabilities.
To learn more about the products and services provided by Verra Mobility, particularly in the European market, visit www.verramobility.com/european-solutions.
About Verra Mobility
Verra Mobility Corporation (NASDAQ: VRRM) is a leading provider of smart mobility technology solutions that make transportation safer, smarter and more connected. The company sits at the center of the mobility ecosystem, bringing together vehicles, hardware, software, data and people to enable safe, efficient solutions for customers globally. Verra Mobility's transportation safety systems and parking management solutions protect lives, improve urban and motorway mobility and support healthier communities. The company also solves complex payment, utilization and compliance challenges for fleet owners and rental car companies. Headquartered in Arizona, Verra Mobility operates in North America, Europe, Asia and Australia. For more information, please visit www.verramobility.com.
Additional Information
We periodically provide information for investors on our corporate website, www.verramobility.com, and our investor relations website, ir.verramobility.com.
We intend to use our website as a means of disclosing material non-public information and for complying with disclosure obligations under Regulation FD. Accordingly, investors should monitor our website, in addition to following the Company's press releases, SEC filings and public conference calls and webcasts.
Media Relations:
Eric Krantz
eric.krantz@verramobility.com
Investor Relations:
Mark Zindler
mark.zindler@verramobility.com