CEO David Roberts Talks Q4 2022 Earnings on Morning Trade Live
March 14, 2023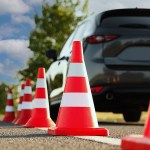 Safeguarding Our Highways
April 20, 2023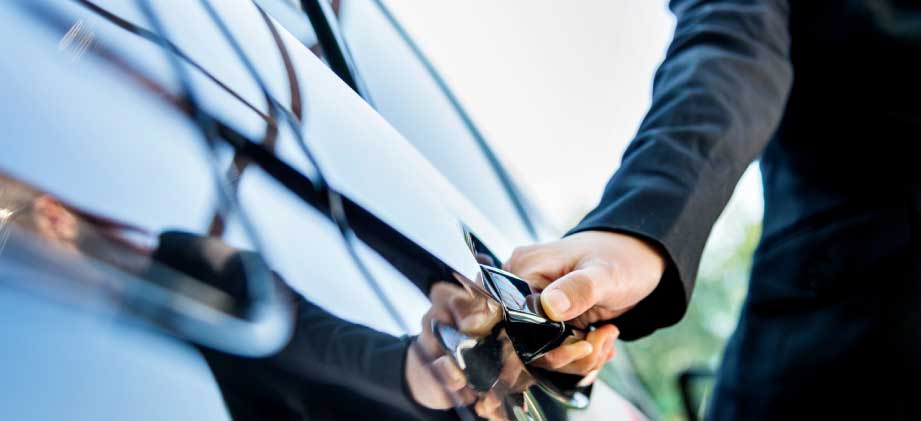 Vehicle ownership is evolving out of necessity. With new cars averaging upwards of $48,000 and electric vehicles (EVs) even more at $64,000, many aspiring new vehicle owners are finding themselves priced out of the market. Add insurance, fuel, maintenance, and routine costs like parking and toll fees and traditional car ownership does not work for everyone.
This will lead consumers to look for other options, something more cost-effective and convenient. A car subscription service does just that. It allows drivers access to a new vehicle for a fixed amount of time for a fixed payment. The global car-sharing market, which includes the car subscription market that delivers access to one vehicle for weeks or months, is expected to grow to exceed $16 billion by 2026. This is due in part to the flexibility and affordability that a car subscription offers consumers.
"People are seeking lower levels of commitment and reduced expenses, while still having access to mobility. Much like the flexibility of ride-hailing services, a car subscription program offers the convenience of mobility on demand at a reasonable price without having to deal with the hassles of owning and maintaining a vehicle," said Pankaj Sharma, Vice President Product Management, Commercial Services at Verra Mobility. "Car subscription services offer the added benefit of having your own private vehicle available on demand."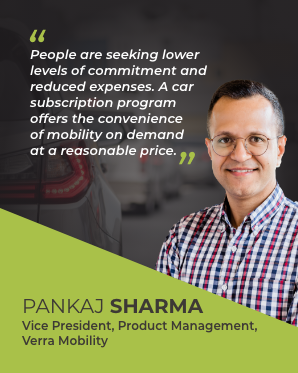 How do car subscriptions work?
A shared vehicle subscription allows drivers to combine vehicle cost, insurance, maintenance, repair and even roadside assistance expenses associated with car ownership into one flat monthly rate. While each subscription service is unique, most platforms feature a straightforward, familiar online approach where consumers reserve a vehicle with the freedom to change vehicles easily and not feel locked into the same vehicle for years.
"Car subscription programs transform the new vehicle experience by providing a fast, easy and effortless way to get behind the wheel by bundling the costs associated with car ownership into one simple flat monthly rate while delivering a high level of customer service," said Maximilian Wühr, co-founder and Chief Growth Officer at FINN, a popular car subscription service provider serving regions in the US and Germany. "This makes budgeting for a car predictable for the consumer while removing the initial upfront cost of vehicle ownership."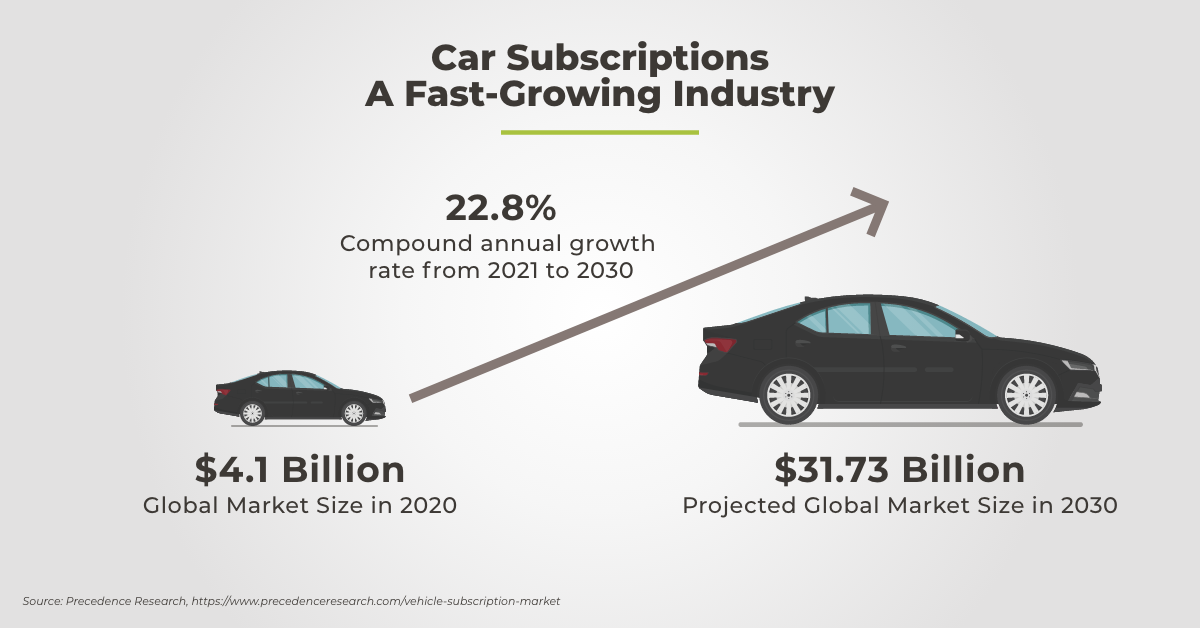 What is the difference between car subscriptions and leasing?
Both options often have restrictions, such as vehicle modification or mileage limitations, and the cost for each is generally lower than conventional financing. They differ in that a lease often involves a down payment, which can create a hurdle for many potential owners. However, a shared vehicle subscription has no initial upfront costs, which presents a low barrier to entry.
Where car subscriptions offer flexible terms, lease agreements usually include early termination fees and lessees are responsible for insurance, maintenance and repairs for the duration of the lease. These added expenses are leading more drivers to shift from traditional leases to more affordable and flexible car-sharing services.
Who is using car subscription services?
It's no surprise that the Millennial generation has an affinity for car subscription services. Though well into their earning years, Millennial vehicle ownership looks distinctly different from prior generations as they often delay their first car purchase. This is primarily due to monetary concerns like inflation and student loan debt but is also driven by a desire for a less stressful procurement experience.
"This is a generation that is accustomed to purchasing most of their daily wants and needs online. We see our service as being particularly appealing to these consumers," added Mr. Wühr. "That said, we've seen consumers of all ages turning to car subscription services."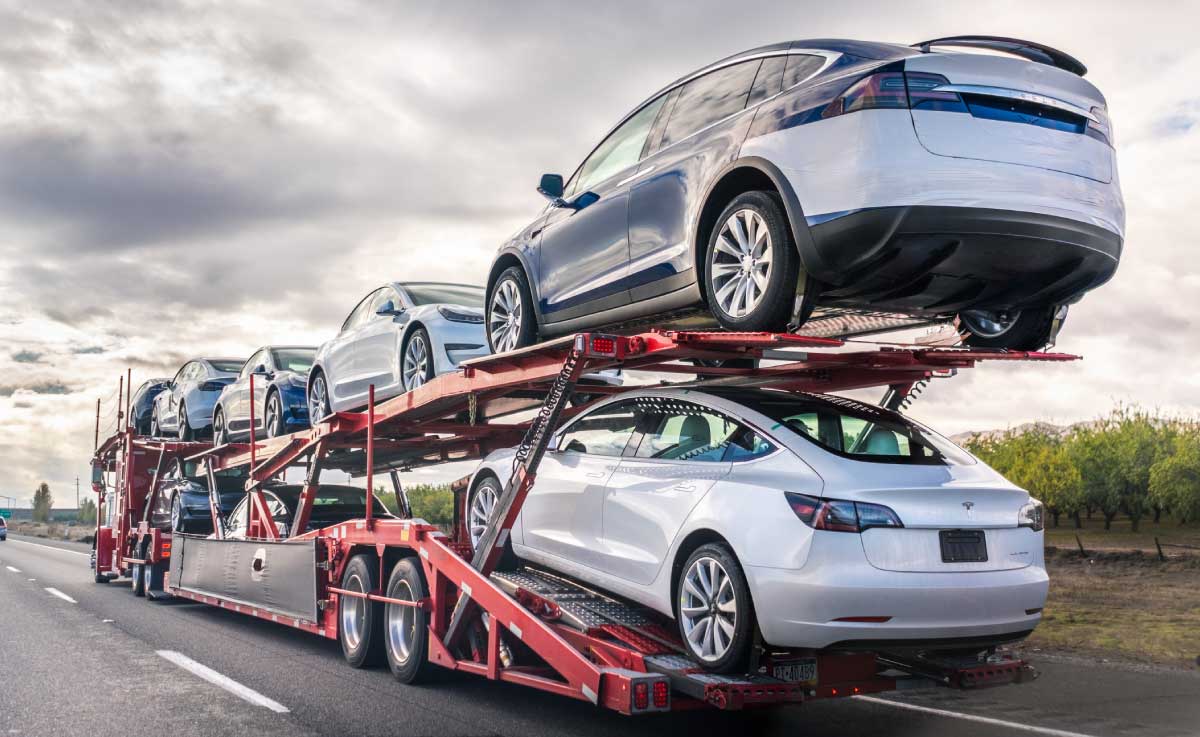 Where are car subscription services most popular?
Different regions can vary widely with some areas proving more willing and ready to adopt car subscriptions than others. "Ridesharing and food delivery apps are just a couple examples of revolutionary business models first introduced in urban centers before expanding to other territories," states FINN co-founder and CEO, Max-Josef Meier. "Often urban center residents are more progressive, comfortable with change and quicker to adopt new ideas."
Key differences often tied to regulation can be spotted when comparing car subscription services in the US and Europe and can vary by region. "This impacts availability from one state to the next as we must compound our cars in the states where they are leased. In Germany, our entire fleet offering is available to residents in any part of the country," added Mr. Beier. "Still, we see greater interest in new shared mobility models and services among American consumers than we do from their European counterparts."
What is leading the shift away from the dealership to car subscription services?
Improved technology, pricing and service
As technology offers consumers more choices, would-be car buyers are opting out of challenging experiences like purchasing from a conventional car dealership. "Having a low-obligation e-commerce solution to obtain a car has taken away the pain points that traditionally made the experience so unpleasant," added FINN's Maximilian Wuhr. "By making the entire experience seamless for the customer, we see that people are more willing to commit to getting the vehicle that best fits their needs and makes them the most satisfied."
The subscription model allows customers to avoid the upfront capital requirements and long-term contracts associated with vehicle ownership, while adding convenience and flexibility with an "all-in" monthly fee.
Improvements to vehicle technology have also enabled the rise of connected vehicles that can communicate with other systems outside of the vehicle. This has led to a wide range of enhancements that have further enabled the car subscription model such as the ability to deliver data on mechanical systems, advanced GPS location, driver performance, vehicle accidents, and more.
No more unpredictable vehicle repair costs
Instead of unexpected repairs, car subscription customers can enjoy a locked-in price for the entirety of their subscription. Not having to worry about unforeseen mechanical issues with the vehicle makes budgeting for a car predictable.
Making electric vehicles accessible
One of the most popular car subscription options is the Electric Vehicle (EV). This option allows first-time buyers to try an EV with limited commitment. A car subscription program is well-suited for those who are eager to get behind the wheel of an EV but are hampered by availability or the cost of ownership.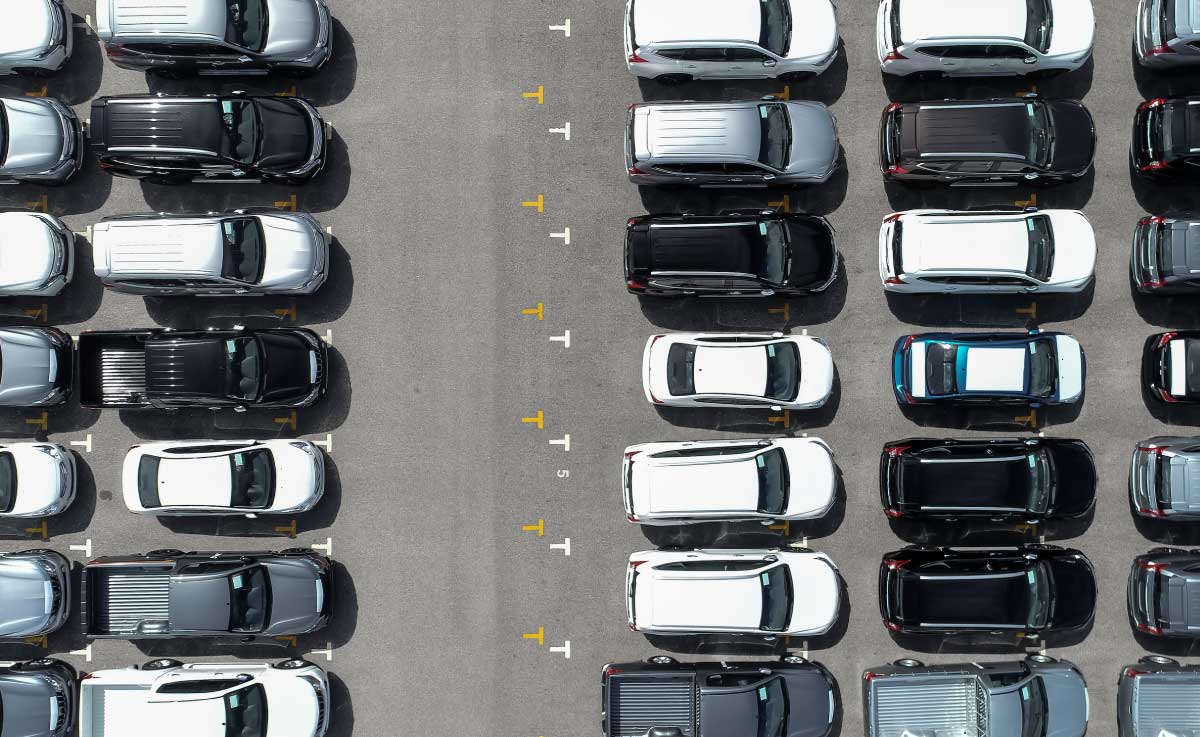 Car subscription services - a new type of fleet
Car subscription companies like FINN have adopted fleet management abilities to address challenges familiar to most fleet owners. "New mobility players like vehicle subscription providers are realizing that beyond offering an alternative ownership model, they are also in the business of managing a vehicle fleet, and with that comes new challenges," added Mr. Sharma. "Getting a vehicle into service is slow, complex, and costly. Maintaining a stock of new fleet vehicles for customers to choose from can be a challenge. As with a traditional fleet, the owners of a subscription fleet will also be burdened with the same liability headaches that stem from violations and unpaid toll fees if left unmanaged."
Fleet Title and Registration Risks
Owners and operators of shared vehicle fleets must consider the impact of titling and registering vehicles along with the need to frequently transfer registrations among cars. There are often time delays to in-fleet new vehicles or process renewals, as well as the risk of lost revenue from vehicle downtime. With complex and critical legal requirements requiring both local and national expertise, there is a risk of errors that could lead to non-compliance. This leaves drivers of these vehicles at risk.
Verra Mobility manages the title, registration and renewal processes for extensive fleets of vehicles in numerous jurisdictions across the US, providing our clients with a fast, simple and cost-effective method of ensuring compliance on the road to avoid fines, and helping to deliver a positive driver experience.
Fleet Tolling and Violation Savings
Our commercial fleet solutions are designed to shorten the time it takes to get new vehicles road-ready, ensure a fleet is optimized to manage violations and tolls and even generate added revenue. Verra Mobility processes more than 170 million toll and violation transactions annually, alleviating fleets from the administrative burden, cost and liability of drivers incurring tolls and violations in their vehicles.
"Today's consumers value less stress and more control, visibility and flexibility in their transactions," said Mr. Sharma from Verra Mobility. "These new car subscription services are meeting the evolving demands of consumers with an increased focus on service and convenience."
Amenities that keep the customer in mind, like the ability to open your car door from an app on your phone are resonating with drivers. Offering a seamless tolling and violation solution can help underline that commitment to keeping the customer first.
Verra Mobility provides services for 5.8 million rental car and fleet management companies and is partnered with the leading Fleet Management Companies in North America. As a leader in smart mobility, we are committed to pivoting our technology and solutions to serve the needs of emerging markets such as car-sharing and car subscriptions. We offer big data and visionary solutions in our unwavering effort to make roadways around the world safer and more efficient.
Let Us Help You Find a Solution.