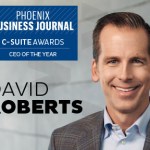 David Roberts named CEO of the Year
February 13, 2020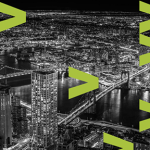 Verra Mobility Announces Fourth Quarter and Full Year 2019 Financial Results
March 2, 2020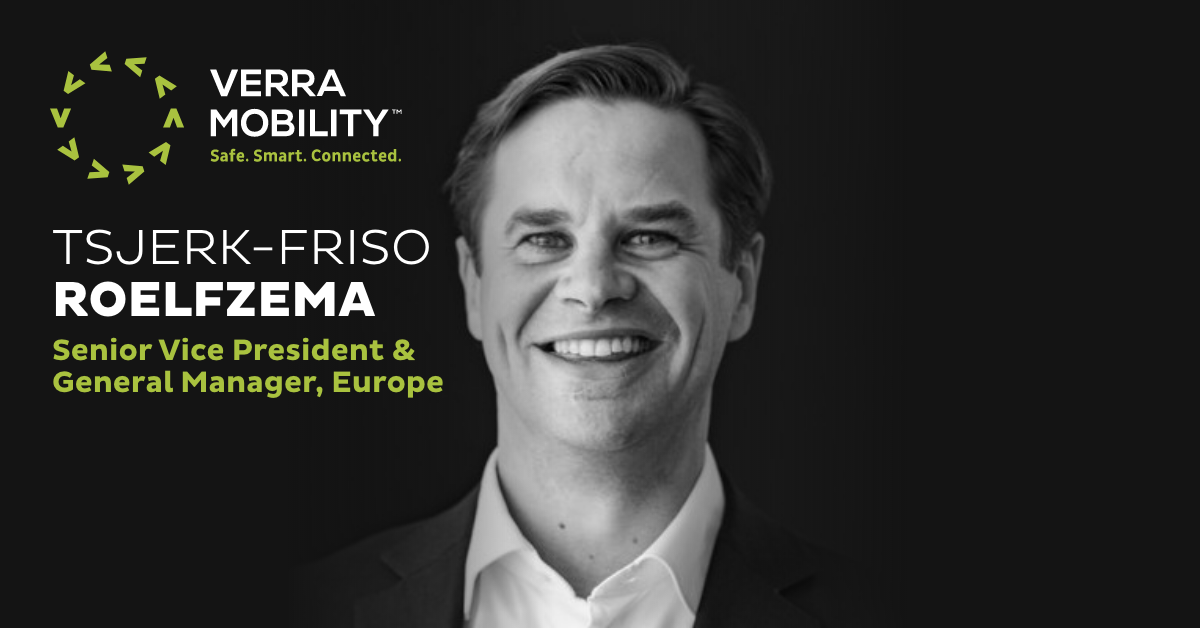 PHOENIX, Feb. 24 2020 -- Verra Mobility (NASDAQ: VRRM), a global leader in smart transportation, today announced the appointment of Tsjerk-Friso Roelfzema to senior vice president and general manager of Europe. As a key member of the Commercial Services leadership team, Roelfzema will report to Vincent Brigidi, executive vice president of Commercial Services, and will lead Verra Mobility's European team, expanding the company's presence in this market within the Rental Car and Commercial Fleet spaces.
"Over the past year we've been very focused on establishing our European footprint, from partnering with APRR to acquiring Pagatelia – this has definitely been a priority market for us," said David Roberts, president and CEO, Verra Mobility. "Tsjerk's experience building, expanding and leading business across international markets makes him perfectly suited to lead our European team. We are excited about his leadership and what it means for the future growth of mobility."
"We're aggressively expanding our commercial reach in global markets," said Vincent Brigidi, executive vice president, Commercial Services, Verra Mobility. "Tsjerk is a great leader to work with our European commercial fleet and rental car customers in closer proximity."
Roelfzema joins Verra Mobility after spending thirteen years with TomTom where he most recently served as vice president of automotive in Europe and Asia. During his tenure with the company, Roelfzema drove strategy, product management and commercial, as well as general management across both regions.
In addition to Roelfzema's experience at TomTom, he also was a part-time lecturer for five years at the University of Amsterdam's Business School in Enterprise Risk Management. Roelfzema holds two Master's degrees – one in enterprise risk management from the University of Amsterdam and the other in law from Maastricht University.
"Verra Mobility's mission to improve transportation and the lives of millions of citizens is what attracted me to the organization," said Roelfzema. "I'm excited to be a part of such an amazing team and contribute to the company's overall growth."
About Verra Mobility
Verra Mobility (NASDAQ: VRRM) is committed to developing and using the latest in technology and data intelligence to help make transportation safer and easier. As a global company, Verra Mobility sits at the center of the mobility ecosystem – one that brings together vehicles, devices, information, and people to solve the most complex challenges faced by our customers and the constituencies they serve.
Verra Mobility serves the world's largest commercial fleets and rental car companies to manage tolling transactions and violations for millions of vehicles. A leading provider of connected systems, Verra Mobility processes millions of transactions each year through connectivity with more than 50 individual tolling authorities and more than 400 issuing authorities. The company also fosters the development of safe cities, partnering with law enforcement agencies, transportation departments and school districts across North America, operating thousands of red-light, speed, bus lane and school bus stop arm safety cameras. Arizona-based Verra Mobility operates in more than 15 countries.
###